March. 25 & 26: DEPART LOS ANGELES.
Your exciting vacation begins today as you board Fiji Airlines for your nonstop flight to Fiji from Los Angeles International Airport (LAX). Cross the International Date Line en route.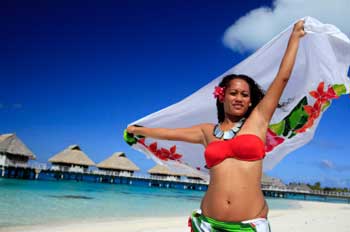 March 27-29: FIJI.
Bula! Welcome to Nadi, Fiji, the island nation whose motto is, "Where happiness finds you." The South Pacific evokes visions of brilliant turquoise waters, white sand beaches, remote hideaways, lush tropical rainforests, majestic uninhabited islands and beaches fringed with swaying palm trees. The islands of Fiji are the most visited in the South Pacific, and with some of the friendliest people in the world as your hosts it is not hard to see why people keep returning. Before transferring to your deluxe beach resort, enjoy a guided tour of the island. Then, unpack and enjoy three days of Polynesian paradise! OUTRIGGER FIJI RESORT (or similar)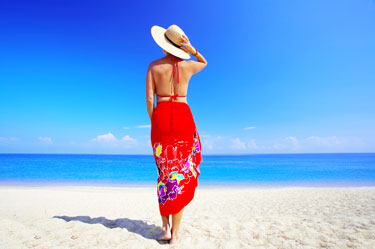 March 30-April 3: SYDNEY, AUSTRALIA.
This morning, fly to Sydney, Australia. After being met at the airport, you will be given a guided sightseeing tour of the famous city before being taken to your first class hotel.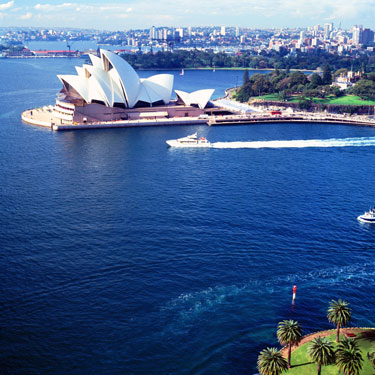 New South Wales and the city of Sydney are most often at the top of the 'must visit' list when traveling to Australia. The iconic Harbour Bridge and Opera House are just a sample of what the city has to offer. You will have plenty of time to explore the acclaimed wineries of the Hunter Valley, watch dolphins and whales in Port Stephens, hike the World Heritage-listed Blue Mountains or relax on some of the finest beaches at Byron Bay, Jervis Bay, or Bondi Beach.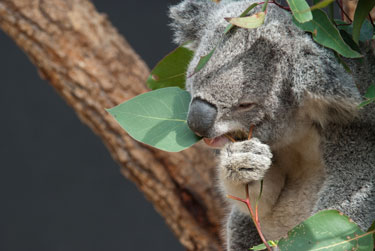 Australia's unique wildlife is one of the many reasons people choose to travel Down Under. With cute natives such as koalas, kangaroos, platypuses, wallabies and wombats, why wouldn't you want to meet them face to face? Opt to take the Taronga Wild Australia Experience, just 12 minutes from the city by ferry, to interact with these and other animals.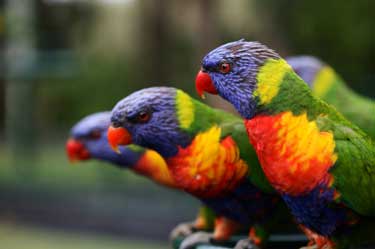 There is also a variety of lunch and dinner cruises offered in Sydney--a must-do activity, as the city is best viewed from its beautiful harbor. Other popular excursions are to the historic Rocks district, where Sydney was founded, and Aboriginal heritage tours. Lest we forget, there is the famous Sydney Opera House that is open for performances and backstage tours. A.C.T. will offer a menu of these and other exciting optional tours during your stay in Australia's most beautiful city. NOVOTEL DARLING HARBOUR (or similar)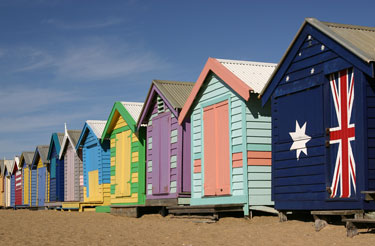 April 3: SYDNEY-U.S.A.
Morning at leisure. Transfer to Sydney's airport for your flight back to LAX. Your memorable vacation ends when you arrive back to Los Angeles the same day.