Day 1: FLY TO TAMPA, FLA.
From Palm Springs, Ontario, or LAX, fly today to Tampa Florida. Transfer and overnight at superior class airport hotel, TBA.
Day 2: TAMPA/CRUISING.
Morning at leisure. Early afternoon transfer to your "floating hotel," Royal Caribbean's sleek Empress of the Seas. Settle into your stateroom, take time to explore the ship and set sail at 4:00 p.m.

Your ship
Day 3: KEY WEST, FLA
12:30 p.m.-7:00 p.m. Key West is the southernmost point in the continental United States. This friendly town appears to be the Bahamas, New Orleans and Florida rolled into one. The tiny island, just two miles by four miles, can be easily navigated on foot or bicycle, but the Conch Tour Train is popular. The chief points of interest here include Mel Fisher's Maritime Heritage Museum, the Ernest Hemingway House, the Audubon House and the Robert Frost cottage. Visitors won't want to miss out on Hemingway's favorite watering hole -- Sloppy Joe's -- or Jimmy Buffet's Margaritaville. Pan Am Airlines' first flight was from Key West to Havana on Oct. 19, 1927.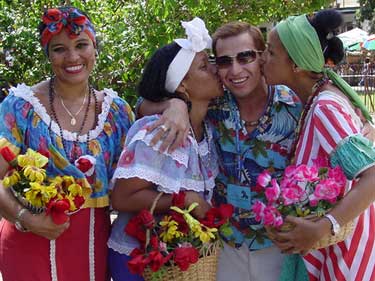 Day 4 & 5: HAVANA, CUBA.
Havana is the capital of Cuba and a tourist hot spot. Its tropical climate and year round warm water invite travelers from all around. There are three distinct parts to the city, one being Old Havana. Visitors who venture into Old Havana will find themselves surrounded by overhanging balconies and narrow streets as they wander through this traditional and historical center. In the newer sections of the city, shopping districts, markets, and an active nightlife are present for those looking for more entertainment.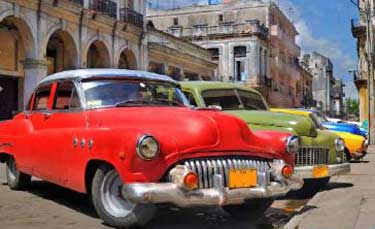 Each guest will be charged $75 on the first day of the cruise to pay for their Cuba visa. Royal Caribbean will be offering six cultural tours in Havana designed to immerse yourself in the architecture, cuisine, music, art and local ecology of Cuba; and you will need to purchase at least one on each day to be able to go ashore.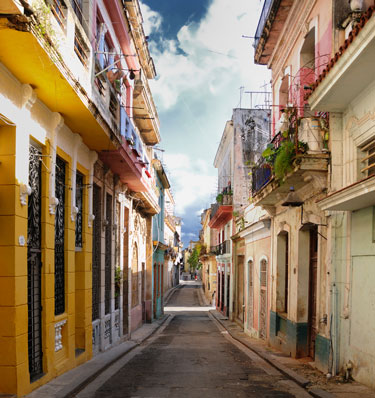 Day 6: AT SEA.
The Empress of the Seas offers an experience that is packed with meaningful moments and a "do it your own way" mentality. You will find many ways to relax and be entertained. Recharge by the pool, visit the full-service spa, dance to Salsa music in the Boleros lounge, attend the Royal Theater for a special performance, work out in the fitness center, try your luck at the world class Casino Royale. The choice is yours!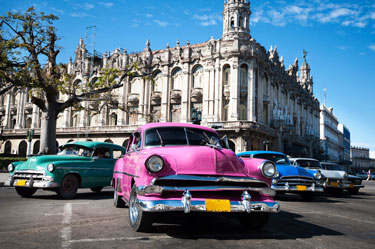 Day 7: TAMPA, FLA/PALM SPRINGS.
7:00 a.m. Your fascinating visit to Havana and Key West ends when you disembark and transfer to the airport for your flight back to California. Transfers included to inland and desert communities, if A.C.T.'s included airfare is not from PSP.