Adult Customized Tours and the Palm Springs Chamber of Commerce invite you to participate in the adventure of a lifetime—a vacation to the tiny Emirate nation all the world is in awe of—Dubai—plus the African country most abundant with wildlife—Kenya—showcasing the best of each! During your two days in cosmopolitan Dubai, the jewel on the Red Sea, witness for yourself the architectural marvels that have amazed everyone. In Kenya, explore Nairobi, national parks and Lake Nakuru. At spectacular Masai Mara (the northern extension of the Serengeti), fill your days with thrilling game drives! The package includes 19 meals, first class hotels and safari lodges (no tents), comprehensive sightseeing and a multitude of safari drives with experienced English-speaking guides/game spotters. Guaranteed window seat and access to pop-up roof hatch—maximum 6 guests per safari vehicle.
Day 1: DEPART LAX.
Transfer to LAX by motorcoach from the desert areas and fly nonstop this afternoon to Dubai.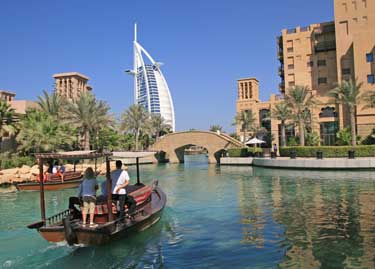 Day 2: ARRIVE DUBAI.
Early evening arrival in Dubai. Transfer to your hotel. SHERATON DUBAI CREEK HOTEL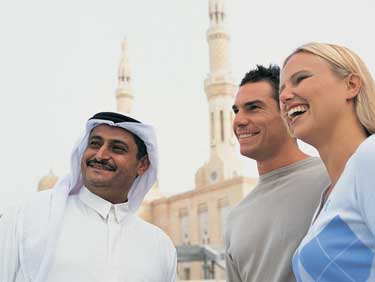 Day 3: DUBAI.
Today, enjoy a half-day city tour of one of the most diverse cities in the world. Visit each side of Dubai Creek, where you will experience both the old world scenery and the stunning modern skyline. See the Burj Khalifa, the tallest building in the world, the Dubai Museum in the Al Fahidi Fort, the Dubai World Trade Center, and the bustling alleys of traditional spice and gold souks. Afternoon at leisure to experience the wonders of Dubai. Consider having dinner at the iconic Burj Al Arab Hotel—built in the shape of a sailboat--or opt to visit the indoor ski facilities at the Mall of the Emirates. (B)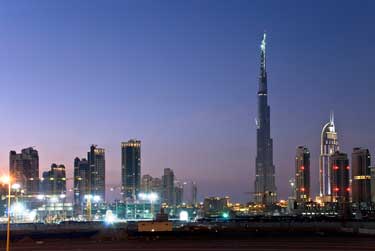 Day 4: DUBAI/NAIROBI, KENYA.
Late morning departure for Africa. Arrive in Nairobi, Kenya's capital city, and transfer to your posh hotel, surrounded by beautiful gardens in a quiet suburb. Rest of the day at leisure. SAROVA PANAFRIC HOTEL (B)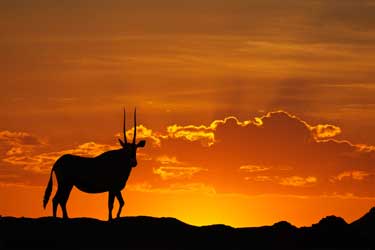 Day 5: NAIROBI.
The home of Karen Blixen, famed author of "Out of Africa," is showcased today in an outing that also features the Giraffe Center, home of rare Rotschild giraffes. Then, touch and feed baby elephants, rhinos, and other animals at an orphanage in the Nairobi National Park, where abandoned animals are taken care of by conservationists. (B)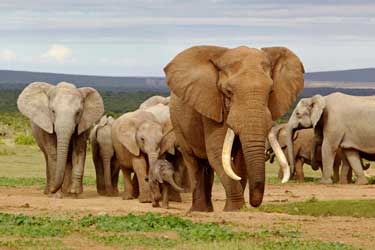 Day 6: NAIROBI/LAKE NAKURU.
Drive southwest to Nyahururu, known for its 237-foot waterfall. Continue to Lake Nakuru, whose waters are often colored shimmering flamingo pink, from thousands of the beautiful birds lining its shores. After lunch at your lodge, enjoy an afternoon game drive in Lake Nakuru Nat'l Park, keeping an eye out for both black and white rhino, giraffe, as well as buffalo, leopard, zebra, eland, waterbuck and lion. LAKE NAKURU SOPA LODGE (B,L,D)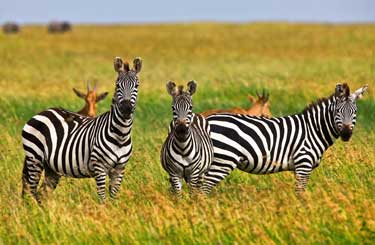 Day 7: LAKE NAKURU.
Along the Ewaso Ngiro River, search for Africa's big game on morning and afternoon drives including crocodile, Grevy's zebra, leopard, cheetah, lion, hippo, antelope, ostrich, and the shy oryx beisa. (B,L,D)
Day 8: LAKE NAKURU/MASAI MARA.
Today, drive to the fabled Masai Mara National Reserve, the northern extension of Tanzania's famous Serengeti Plains, and Kenya's premier place of seeing wildlife. Enjoy an exciting game drive and keep your eyes open for lion, wildebeest, and the Maasai people, well known for their customs and dress. MARA SOPA LODGE (B,L,D)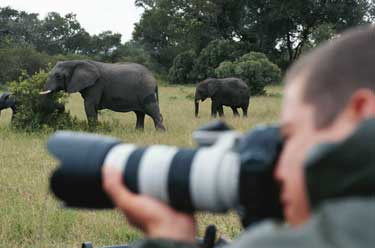 Day 9 & 10: MASAI MARA.
Morning and afternoon game drives in the Masai Mara led by professional game spotters are included in each of the next 2 day's program. The Masai Mara holds the greatest and most diverse concentration of wildlife remaining in Africa today. Look for the Big Five: Elephant, lion, buffalo, leopard, and rhino. Optional hot air balloon safari above the plains, and to the local Masai Village are also offered. Farewell dinner with your guides on May 24. (B,L,D)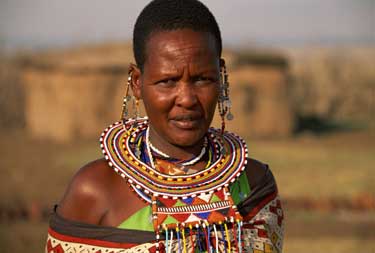 Day 11: MASAI MARA/NAIROBI.
Enjoy a hearty breakfast before being driven back to Nairobi town, arriving at the SAROVA PANAFRICA HOTEL. You will be given day rooms until your evening transfer to the airport for the flight back to LAX. (B)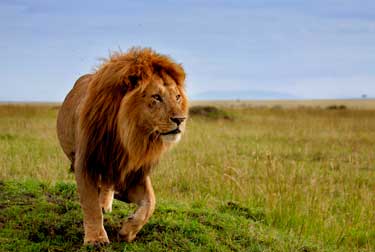 Day 12: ARRIVE LOS ANGELES.
Your memorable trip to Dubai and Kenya ends this afternoon when your plane lands in L.A.