Day 1 & 2: DEPART LOS ANGELES.
Your exciting vacation begins today as you board Fiji Airlines for your nonstop flight to Fiji from Los Angeles International Airport (LAX). Cross the International Date Line en route.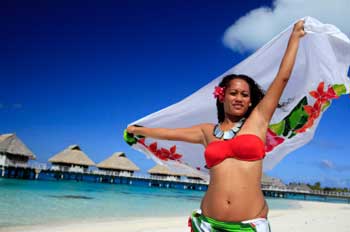 Day 3 & 4: FIJI.
Bula! Welcome to Fiji, the island nation whose motto is, "Where happiness finds you." Transfer to your deluxe beach resort. Unpack and enjoy 2 days of Polynesian paradise! OUTRIGGER FIJI RESORT (or similar)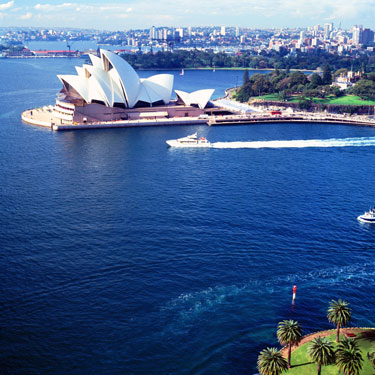 Day 5 & 6: SYDNEY, AUSTRALIA.
This morning, fly to Sydney, Australia and arrive at noon. You will be met at the airport and escorted to your first class hotel. The rest of the day and the following one are yours to explore sights such as Bondi Beach, Watson's Bay, the majestic Opera House, and the historic Rocks District. On Sat., Nov. 18, transfer to your luxury ship, Royal Caribbean's Radiance of the Seas and set sail at 6:30 p.m. MENZIES HOTEL (or similar)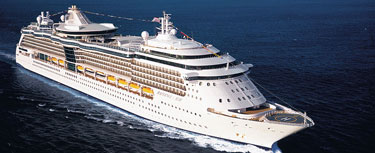 Your ship - Royal Caribbean's Radiance of the Seas
Day 7 & 8: AT SEA.
Two relaxing days at sea to luxuriate inside the Radiance's expanded spa facilities, or to visit the Internet center and library, or to duty free shop or try your luck in the casino. Entertainment on board is varied and lively!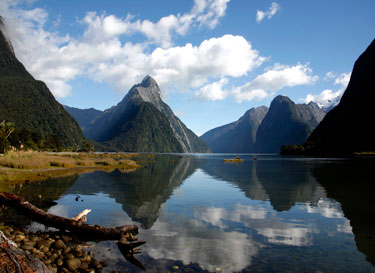 Spectacular Milford Sound

Day 9: FJORDLAND, NZ
(Cruising) is the largest national park in New Zealand and arguably the most spectacular. For eons, glaciers on the South Island have cut into the mountainous area, and the sea has flooded in and filled up the cracks to make a stunning landscape, highlighted by Milford Sound, Doubtful Sound, and New Zealand's longest fjord, Dusky Sound.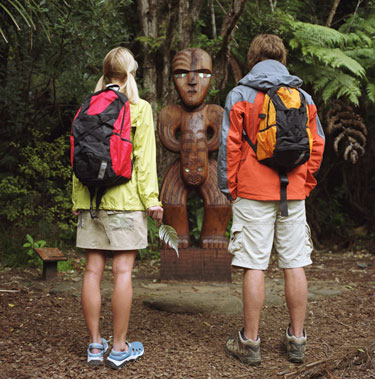 Day 10: DUNEDIN (PORT CHALMERS), NZ 8:00 a.m.-4:30 p.m. Sightseeing opportunities abound in this city on NZ's South Island. A perfectly preserved Victorian city, Dunedin's Scottish heritage is evident everywhere.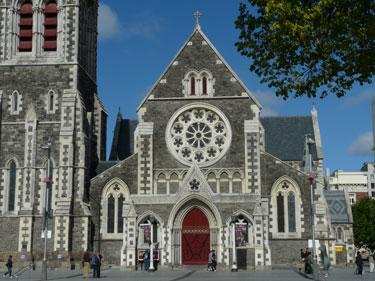 Christchurch

Day 11: AKORA (CHRISTCHURCH), NZ
8:00 a.m.-5:00 p.m. Akaroa has a unique place in New Zealand's history as the only French settlement in the country. The lovely bayside South Island town has many streets with French names, and some descendants of the original French families still live there. Akora is also in close proximity to Christchurch, where you can discover the English flair of this charming South Island city. Visit its cathedral, Canterbury Museum and Botanic Gardens; take a countryside tour or cruise down the Avon River. Enjoy a traditional Thanksgiving dinner on board your ship tonight (and let the staff clean the dishes!).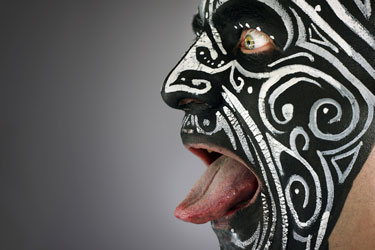 A Maori Warrior
Day 12: AT SEA.
Enjoy the many amenities of your ship as you sail to New Zealand's North Island.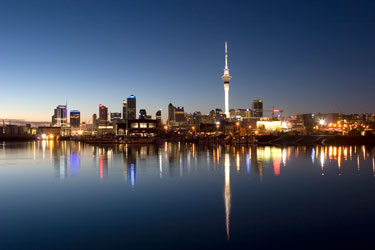 Beautiful Auckland

Day 13: AUCKLAND, NZ.
8:00 a.m.-5:00 p.m. New Zealand's largest city is positioned on the nation's North Island between two scenic harbors. The world's largest Polynesian city, aka as the "City of Sails," Auckland boasts more boats per capita than anywhere else. There is much to do here, including interaction with the indigenous Maori culture.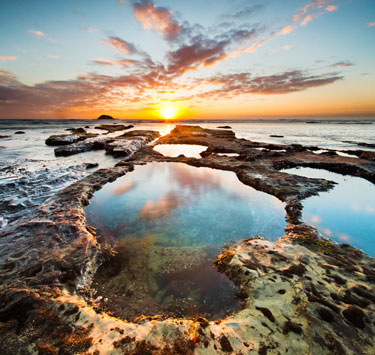 Day 14: BAY OF ISLANDS, NZ
8:00 a.m.-5:00 p.m. Yachting, fishing, swimming with dolphins, scuba diving, kayaking, biking, and golf are just a few of the many things to do in this scenic port town.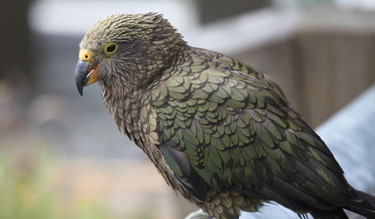 Day 15 & 16: AT SEA. Built for smooth sailing, the 90,090-ton Radiance of the Seas is loaded with amenities: wireless Internet, larger staterooms with flat screen televisions, spacious bathrooms, more storage space and plush bedding. Ten bars and lounges are on board, as well as an outdoor movie screen, casino, three hot tubs, two swimming pools, spa, fitness center, and multiple dining venues. Enjoy your days at sea!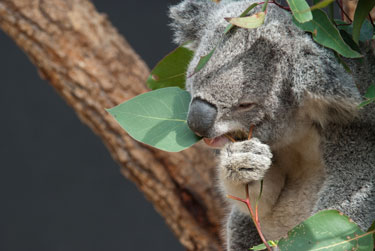 Day 17: SYDNEY-U.S.A. 6:30 a.m.
Late disembarkation after a leisurely breakfast. Transfer to Sydney's airport for your flight back to LAX. Arrive back to Los Angeles the same day at 11:30 a.m.