Day 1: DEPART LOS ANGELES.
Your exciting journey to Greece and Italy begins today when you board your jet at LAX and fly overnight to Athens. AIRFARE NOT INCLUDED, TBA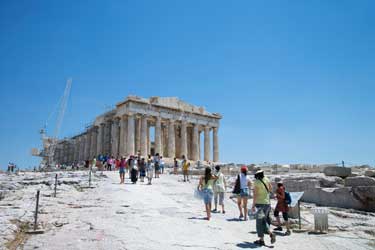 Day 2: ATHENS, GREECE.
Welcome to the capital of Greece! You will be met at the airport and transferred to your first class hotel. Rest of the day at leisure. DIVANI PALACE (or similar)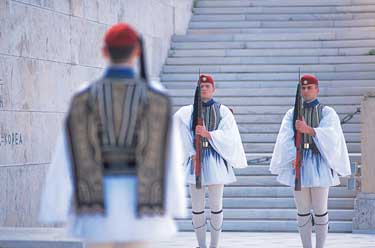 Day 3: ATHENS/CRUISING.
Morning at leisure. Opt to take a half-day morning city tour which includes highlights of Athens and the Acropolis and Parthenon archaeological site. Later, transfer to the ancient port of Piraeus and board your deluxe "floating hotel," Wind Star. Your odyssey begins at 5:00 p.m., when you set sail in the Aegean Sea.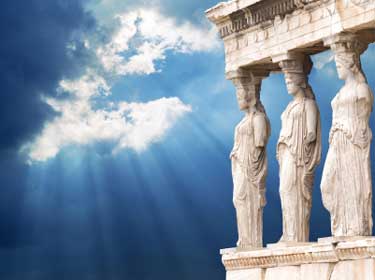 Day 4: MONEMVASIA, GREECE.
8:00 a.m.-5:00 p.m. Monemvasia is divided in two sections, the lower and the upper town. Wander the picturesque lanes of the lower town to the main square and observe Greek island life without tourists! Ex- plore the upper town or hike to the top of the 985-foot-high rock for spectacular views of Old Castle and Hagia Sofia Church.
Day 5: GYTHION, GREECE.
8:00 a.m.-4:00 p.m. Founded by the ancient Phoenicians prior to 400 B.C. and gracing the southern edge of the Peloponnese, Gythion has a rich political and cultural heritage that is still in evidence today. Visit the castle of Mistras or the beautiful Caves of Diros, with their underground lakes and fossils dating back 2 million years.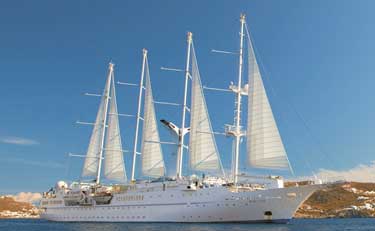 Your ship, The Wind Star
Day 6: AT SEA.
The Wind Star is a deluxe sailing vessel with billowing white sails, teak decks and rich wood interiors. The onboard atmosphere and attire is casual, akin to sailing on your own private yacht. The ship is intimate, just four decks high, and is equipped with a small casino, piano bar and lounge for evening entertainment, and the bridge is open to chat with officers!
Day 7: MESSINA, SICILY, ITALY.
10:00 a.m.-9:00 p.m. Situated on the western shore of the strait bearing its name, Messina is the gateway to Sicily. Excursions available to Taormina, Mount Etna, and the mainland of Italy (Calabria).
Day 8: LIPARI, ITALY
8:00 a.m.-4:00 p.m. Seldom-visited Lipari is the most populated island of the volcanic Aeolian Islands and has a rich history dating back to ancient Greece. Lipari's museum exhibits remains from a dozen epochs of man.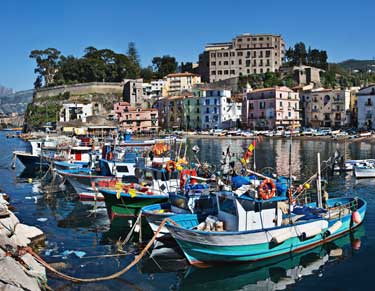 Day 9: SORRENTO, ITALY.
8:00 a.m.-1:00 p.m. Welcome to the legendary Amalfi Coast! Sorrento's picturesque harbor is gateway to Pompeii, the fabled island of Capri, the Amalfi Drive, and the bustling city of Naples.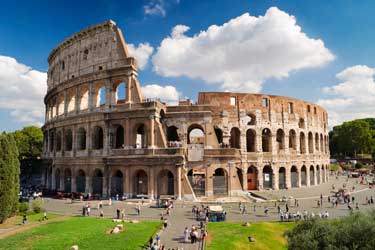 Day 10 & 11: ROME, ITALY.
7:00 a.m. Following breakfast, disembark from Wind Star and transfer from the port of Civitavecchia to your hotel in the Eternal City of Rome. Spend two nights touring or opt to revisit famous sights, including the Vatican. MELIA HOTEL (or similar)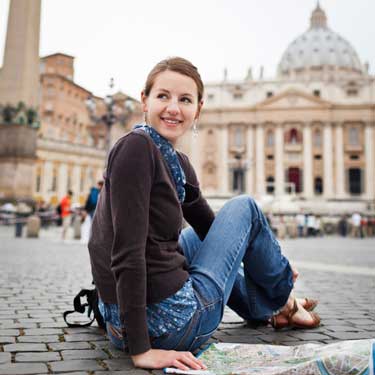 Day 12: ROME/LAX
Your memorable vacation to Greece and Italy ends today when you return to the U.S.A.