Venture into the heart of African wilderness which appears today much as it did during the days of Hemingway and Karen Blixen! In Kenya, explore Nairobi, Masai Mara (the northern extension of the Serengeti), Mt. Kenya, Samburu, Naivasha, and Lake Nakuru, all during the Great Migration. Special land arrangements have been made to showcase this phenomenon.

Featured sites on the Tanzania extension include the Ngorongoro Crater, Lake Manyara, and Tarangire National Park.
Day 1: FLY TO AFRICA
aboard American and Kenya Airlines, connecting in London. Meals & in-flight movies en route.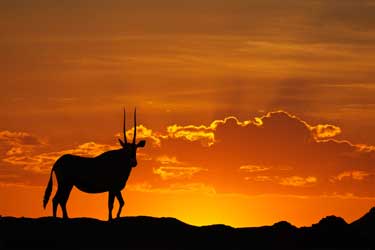 Day 2: ARRIVE NAIROBI.
Early evening arrival in Kenya's capital and transfer to your deluxe hotel. SAFARI PARK HOTEL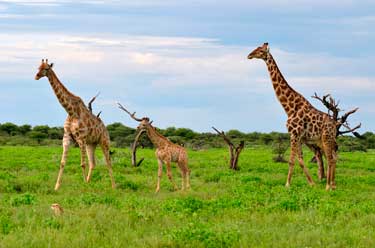 Day 3: THE HOME OF KAREN BLIXEN,
famed author of "Out of Africa," is showcased today in an outing that also features the Giraffe Center, home of rare Rotschild's giraffes. Then relax at your hotel before a welcome dinner & orientation. (B,D)
Day 4: NAIROBI/MT. KENYA/SAMBURU.
Drive northward to the Central Highlands and cross the Equator, approaching majest- ic, snow-capped Mt. Kenya. After lunch, drive to your lodge in the heart of Samburu National Reserve and Buffalo Springs, in Kenya's semi-desert, rugged northern frontier. Enjoy your first game drive en route. SAMBURU SOPA LODGE (B,L,D)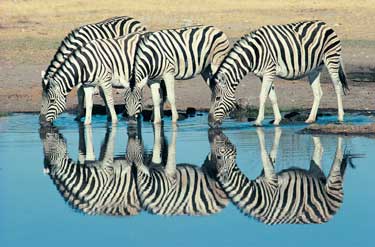 Day 5: SEARCH FOR AFRICA'S BIG GAME
on morning and afternoon drives along the Ewaso Ngiro River in Samburu-Buffalo Springs, including crocodile, Grevy's zebra, leopard, cheetah, lion, hippo, antelope, ostrich, and the shy oryx beisa. (B,L,D)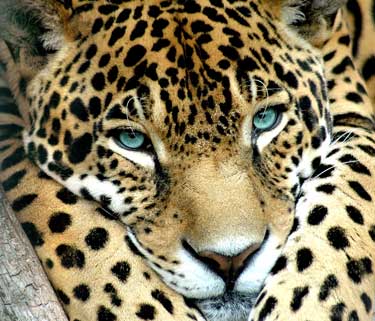 Day 6: SAMBURU/MT. KENYA.
Depart for Mt. Kenya National Park, a region of forests, waterfalls, and abundant wildlife. The Serena Mountain Lodge is actually a "tree-hotel" on the slopes of Mt. Kenya. Watch animals at the floodlit waterhole! (B,L,D)
Day 7: LAKE NAKURU/LAKE NAIVASHA.
Journey southwest and stop to admire impressive Nyahururu Falls. Then, continue along the Rift Valley and experience an exciting game drive at Lake Nakuru National Park, renowned for its pink flamingos and rhino. Overnight at Lake Naivasha, where your lodge overlooks the lake. LAKE NAIVASHA SOPA LODGE (B,L,D)
Day 8: LAKE NAIVASHA. .
A day at leisure at your world-class lodge. Optional scenic boat ride to Crescent Island to view the rich wildlife and numerous bird species. (B,L,D)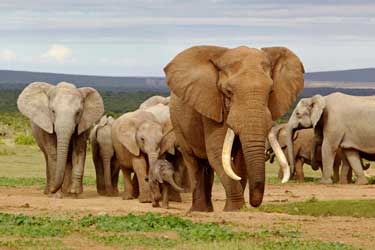 Day 9: LAKE NAIVASHA/MASAI MARA.
Today, drive to the fabled Masai Mara National Reserve, the northern extension of Tanzania's famous Serengeti Plains, and Kenya's premier place of seeing wildlife. After an exciting game drive, enjoy a performance of tribal dances by local Masai Warriors at your hotel, on the banks of Talek River. MARA SOPA LODGE (B,L,D)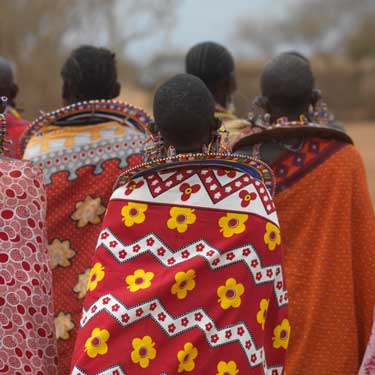 Day 10: MORNING AND AFTERNOON GAME DRIVES
in the Masai Mara led by your game spotter are included in today's program. Look for the Big Five: elephant, lion, buffalo, leopard, and rhino. Optional hot air balloon safari above the plains, and a visit to the local Masai Village are also offered. Farewell-to-Kenya dinner with your guide tonight. (B,L,D)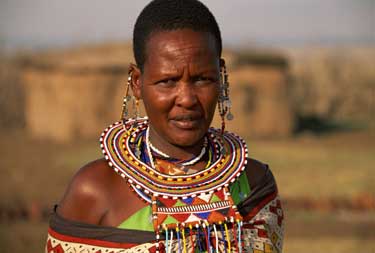 Day 11: MASAI MARA/NAIROBI.
After a final early morning safari followed by a hearty breakfast, drive back to Nairobi, arriv-ing at the SAFARI PARK HOTEL. Rest of day at leisure. Transfer to the airport for your flight to LAX, arriving Aug. 23 (Day 12)(B)
TANZANIA & NGORONGORO CRATER EXTENSION, NATURAL WONDER OF THE WORLD $1595 ppdo
Day 13: NAIROBI/LAKE MANYARA (TANZANIA).
Fly today to Kilimanjaro Airport near Arusha, Tanzania, and drive with your guide through the countryside to Lake Manyara. Evening at leisure. LAKE MANYARA SERENA LODGE (B,L,D)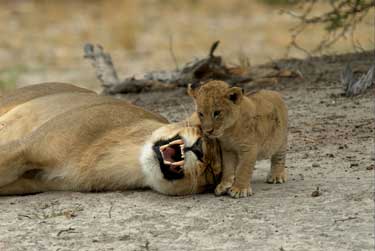 Day 14: LAKE MANYARA/NGORONGORO.
Enjoy a morning game drive of Lake Manyara National Park, offering rich scenery and wildlife, including the famous tree-climbing lions, and hike the Great Rift Valley. Following lunch, drive to Ngorongoro, a World Heritage Site. Arrive at your lodge at the rim of the crater, in time for dinner. NGORONGORO SOPA LODGE (B,LD)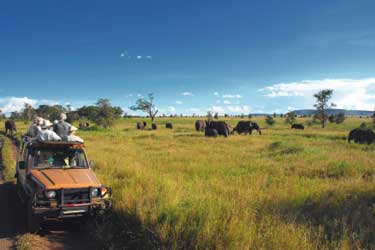 Day 15: NGORONGORO/TARANGIRE.
Ngorongoro Crater, remnant of an ancient volcano peak, has one of the greatest concentrations of wildlife in Africa. Your thrilling game-viewing drives will be one of the highlights of your trip to East Africa. This afternoon, proceed to nearby Tarangire National Park and arrive at your lodge. TARANGIRE SOPA LODGE (B,L,D)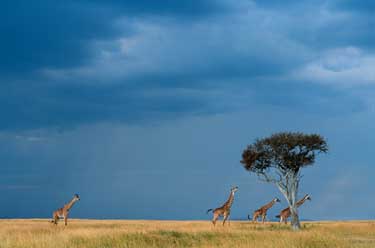 Day 16: ARUSHA/NAIROBI.
Morning game drive in Tarangire National Park, renowned for its abundant birdlife and plentiful big game. Return to Arusha and fly back to Nairobi, where you will connect to your flight home, arriving on Aug. 27. (B,L)