Saturday, Nov. 18: DEPART LAX
Your exciting vacation begins late this morning when you fly overnight from Los Angeles to Great Britain.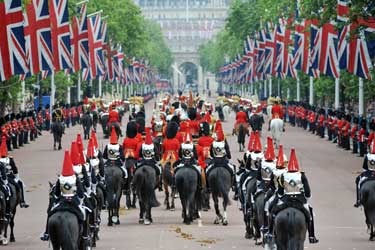 Sunday, Nov. 19 - Friday, Nov. 24:
WELCOME TO LONDON, CAPITAL OF ENGLAND AND ONE OF THE GREATEST CITIES IN THE WORLD!
Immerse yourself in the local culture—you'll have the time on this memorable one-week vacation. Even if you are a London travel veteran, it's a great chance to experience some of the things you may have missed the first time around! Included in your program is a panoramic highlight tour of London.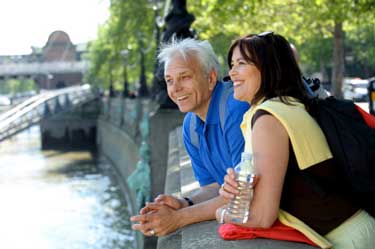 Experienced travelers agree that November is a wonderful time to visit Great Britain's capital, as the summer hordes of tourists are gone and the weather is usually not frigid, as it often is in winter. Museums are uncrowded, and the curtains on the West End theaters go up on some of the world's greatest shows. The city's pageantry and history are as much on display as they are during summer.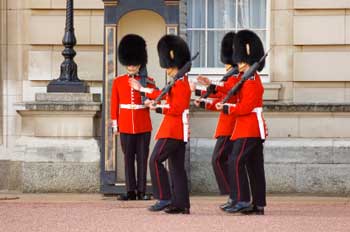 A.C.T. makes London during off-season irresistible with its very special price. Accommodations are at the superior tourist class Lancaster Gate Hotel situated in the heart of the city of London. Full of amenities, it is located at the edge of Hyde Park with Oxford Street, Royal Albert Hall, Harrods, and Kensington Gardens only a short walk away. The hotel is also only a five-minute walk to Queensway Tube Station, and is near West End's famous theaters, restaurants, and nightlife. The hotel offers 24 hour room service. The on-site Serpentine Restaurant & Bar offers a daily buffet breakfast and a good selection of freshly prepared dishes alongside home cooked favorites with a selection of fine wines, malt whiskeys and cocktails.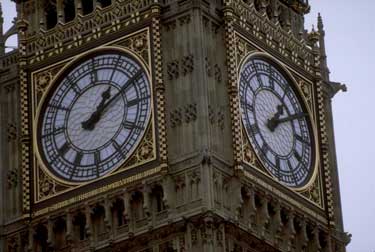 The famous Big Ben

For six days, London is yours to explore. Visit the British Museum, the Tower of London, Madame Tussaud's, the National Gallery in Trafalgar Square, Buckingham Palace, Westminster Abbey, and St. Paul's Cathedral. You can take a River Thames cruise to Greenwich, home of the Royal Maritime Museum and the Cutty Sark; or shop at the department stores lining Oxford Street and Regent Street.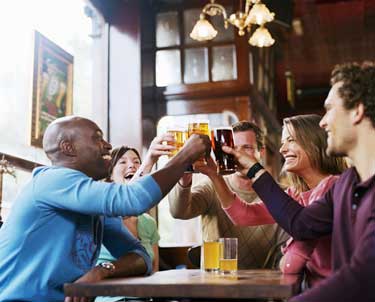 Pub crawling!

You can make the most of your stay with a selection of A.C.T.'s optional excursions, from Windsor Castle to Oxford's ornate colleges, or even head out to Shakespeare's Stratford Upon Avon. A menu of our optionals—including Canterbury Cathedral and Stonehenge—will be provided before departure. Included on the list will be an all-day excursion to Paris, featuring a thrilling ride on the Eurostar through the Chunnel!

From fine dining to pub crawling and world-class theater to fascinating museums, and from the liveliness of Picadilly Circus to the tranquility of Hyde Park, London offers visitors endless wonders!
Saturday, Nov. 25: LONDON/LAX.
Transfer to the airport for your flight back to Los Angeles. Your memorable journey ends when you arrive the same day.