A.C.T.'s escorted tour of northern Mexico features a "Train Ride In the Sky" into the magnificent Copper Canyon; a scenic private boat cruise on the shimmering Sea of Cortez; the colonial city of picturesque El Fuerte; an intimate meeting of the Tarahumara Indians whose way of life has not changed in 1000 years; an optional tramway ride descending over 4500 feet into the Copper Canyon; and demonstrations of Mata Ortiz pottery in Casas Grandes. All this plus 21 meals, deluxe motor- coach in Mexico and more! Includes transfers from Palm Springs to Phoenix before and after Mexico.
Day 1: PALM SPRINGS/TEMPE, AZ.
Drive by motorcoach from Palm Springs and Palm Desert today to Tempe. Your hotel is adjacent to Denny's, and there is van service to a nearby mall with shops and eateries. Best Western Tempe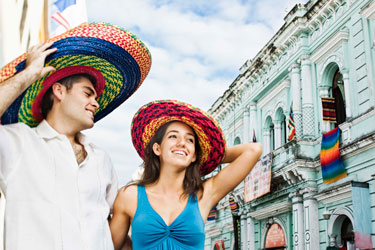 Day 2: SAN CARLOS, MEXICO.
Cross the border into Mexico at Nogales and travel south to the small town of Santa Ana for lunch. Then, journey through the Sonora Desert to San Carlos on the azure Sea of Cortez. Marinaterra Hotel & Spa (B,L,D)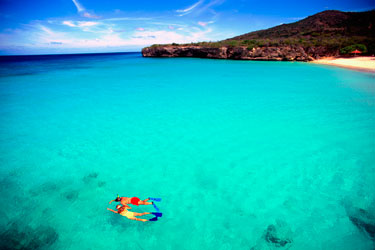 Day 3: SAN CARLOS/SEA CRUISE.
Board a private boat this morning for a scenic cruise on the spectacular Sea of Cortez--a highlight of the day! Watch for turtles, pelicans, dolphins, sea lions, and whales. Afternoon and evening at leisure. (B,L,D)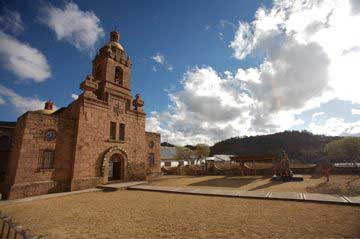 Day 4: SAN CARLOS/EL FUERTE.
After breakfast, journey to picturesque El Fuerte, "Gateway to Copper Canyon," with a stop en route in Navajoa for lunch. El Fuerte has been named a Pueblo Magico (magic town) by the Mexican government because of the plaza's beautifully preserved colonial architecture and festive, romantic atmosphere. Famous for being the legendary birthplace of Senor Diego de la Vega, you will meet the dashing Zorro at 6:00 happy hour. Hotel Posada del Hidalgo (B,L,D)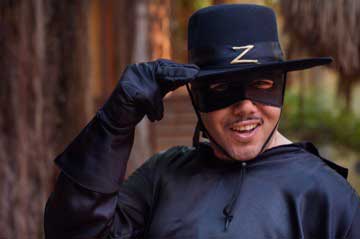 Day 5: EL FUERTE/TRAIN RIDE INTO COPPER CANYON (POSADAS BARRANCAS).
Explore El Fuerte's rich colonial history through a guided walk tour this morning. Founded in 1564, El Fuerte was the first capital of the Western State, which combined the states of Sonora and Sinaloa.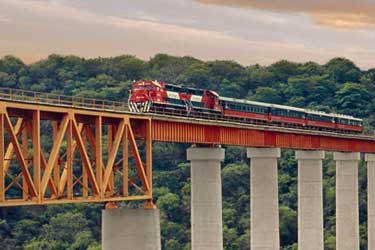 The Chihuahua al Pacifico Railroad

Amazing vistas await you later when you board a railcar and begin the astonishing journey on the Chihuahua al Pacifico Railroad, considered one of the most dramatic train journeys in the Western Hemisphere. Our "train ride in the sky" takes us into the Copper Canyon, four times the size of the Grand Canyon.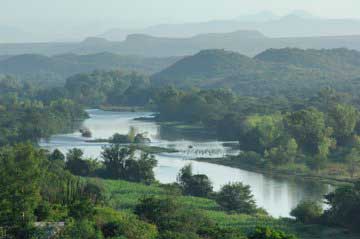 Beautiful Copper Canyon
The rail line, an engineering marvel, took almost 100 years to build in this very difficult and rugged terrain. After traversing 86 tunnels and 39 bridges, you will disembark at Posada Barrancas, on the rim of the Copper Canyon.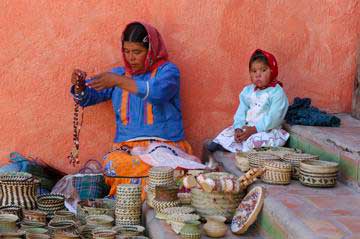 In the late afternoon, meet the reclusive Tarahumara Indians, a semi-nomadic tribe whose ancestors lived for generations in the canyon's caves. Learn about their natural remedies and view the tribe's unique baskets and striking crafts. Dinner together at the cliff-side hotel. Hotel Mirador (B,L,D)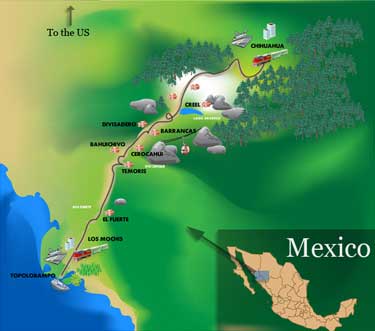 Day 6: COPPER CANYON.
After a leisurely breakfast, board the coach for a tour to the Balancing Rock area and walk along the canyon rim. An optional cable ride across the chasm is available, and if you are adventuresome, there is also an optional zip line course. Afternoon at leisure to explore. Breakfast, lunch, and dinner included at the hotel (B,L,D)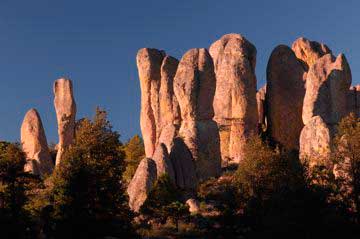 Day 7: MATA ORTIZ POTTERY/NUEVO CASAS GRANDES.
Depart Posadas Barrancas and drive to the village of Namipique, where we stop for lunch. Enjoy an afternoon demonstration of Mata Ortiz Pottery, one of the finest and most innovative ceramics in the world. Farewell dinner in the town of Nuevo Casas Grandes on our last night in Mexico. Hotel Hacienda (B,L,D)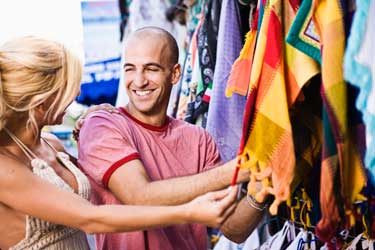 Day 8: CASAS GRANDES/PHOENIX/SCOTTSDALE AZ.We are on the homeward stretch today, with a drive past large saguaro cacti and pecan orchards. Lunch in Agua Prieta before re-entering the United States in Arizona. Best WesternTempe (B,L)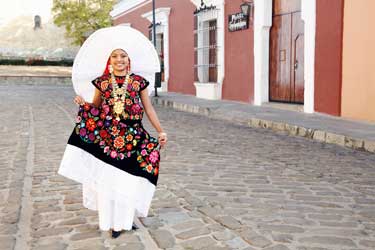 Day 9: TEMPE/COACHELLA VALLEY/PALM SPRINGS.
Your memorable tour ends this morning when, following breakfast, you board your motorcoach and return to Palm Desert and Palm Springs, arriving in the afternoon. (B)