ABOUT THE TOTAL SOLAR ECLIPSE:
On Aug. 21, 2017, American sky watchers will be treated to a rare and spectacular celestial show — the first total solar eclipse visible from the continental United States in nearly four decades. Although it will miss California entirely, next year's "Great American Total Solar Eclipse" will darken skies all the way from Oregon to South Carolina, along a stretch of land about 70 miles (113 kilometers) wide. "People who descend upon this 'path of totality' for the big event are in for an unforgettable experience," said eclipse expert Jay Pasachoff, an astronomer at Williams College in Massachusetts. "It's a tremendous opportunity and a chance to see the universe change around you. August 2017 will mark the first time in 99 years that such an event occurs."
Nashville is the largest city in the country that is wholly within the path of totality. Within the state of Tennessee, the Moon's shadow rushes at about 1,800 miles per hour—yet almost two minutes of complete darkness will envelope Nashville at 1:26 p.m.!
Day 1: PALM SPRINGS/NASHVILLE, TN.
Transfer this morning from Palm Desert and Palm Springs to Los Angeles International Airport for your mid-morning, nonstop flight on Delta Airlines to Nashville, Tennessee. Arrive in the afternoon and check into your hotel. Rest of the day at leisure. FAIRFIELD INN AND SUITES NASHVILLE AT OPRYLAND
Day 2: NASHVILLE.
Enjoy this evening's show at Nashville's famous Grand Ole Opry. (BB)
Day 3: NASHVILLE.
The full day is yours to enjoy the amenities at your hotel or to partake in any number of optional tours offered by A.C.T. Tours: Country Music Hall of Fame, Civil War and Plantation Tour, Nashville Trolley Hop On/Hop Off, Showboat Dinner or Luncheon Cruise on the General Jackson. (BB)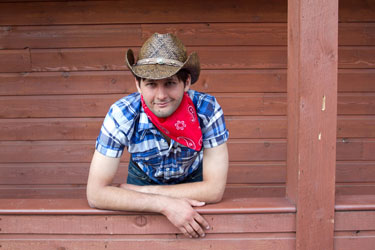 Day 4: NASHVILLE/PALM SPRINGS.
The morning is free for last minute shopping or explorations. Your hotel is a 14-minute walk from Cooter's Place, the Dukes of Hazzard museum, and numerous restaurants and eateries. Be back and outside by 1:15 p.m., though, as the historic total solar eclipse occurs about ten minutes later! Afterward, transfer to the airport for your nonstop flight back to California. (BB)