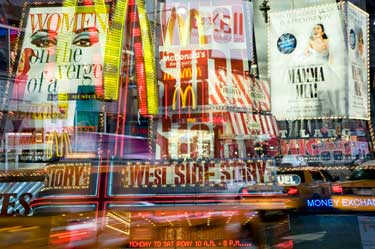 Monday, April 20: Welcome to the Big Apple!
Transfer on your own to your elegant hotel, the Crowne Plaza Times Square Manhattan, ideally located in the heart of the theater district.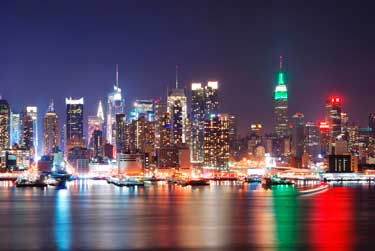 The Big Apple!
Tuesday, April 21-Saturday, April 25:
During your week in the greatest city in the world, you will once again be treated to five exciting newly staged productions that will be announced in the coming months
(due to the nature of Broadway shows, exact listing are not available until the fall). As is in the past, A.C.T.'s Theater in New York program will consist of both matinee and evening performances of top musical, drama, and comedy plays. Our goal is to select entertaining shows and performances that are bound for the Tony Awards show!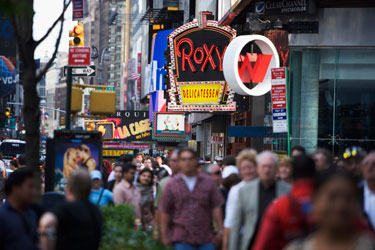 Exciting Times Square
Besides world-class theater, New York, of course, has it all, from excellent and well-known restaurants to famous museums and fantastic shopping.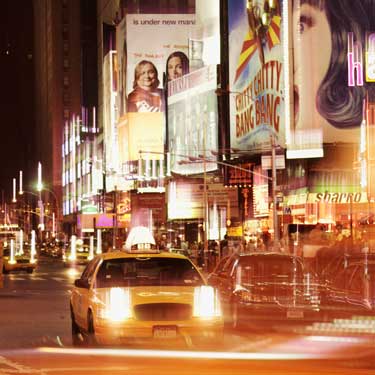 Just a few of the fun sights to visit in New York: Times Square, the Empire State Building, Flatiron Building (the city's first skyscraper), Greenwich Village, SoHo, Litle Italy, Battery Park where you can board the ferry and sail around the Statue of Liberty and Ellis Island; Central Park, the Cathedral of St. John the Divine, Grant's Tomb, Harlem, Museum Mile, Fifth Avenue, Rockefeller Center, Radio City Music Hall, the 911 Memorial and the United Nations.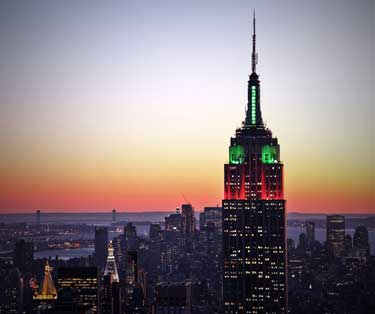 Enjoy the view from the top of the Empire State Building
A.C.T. will once again offer interesting optional excursions in and around the Big Apple, as well as exciting dining adventures.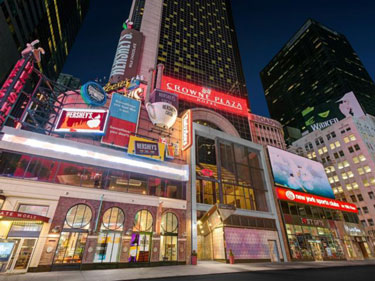 Your hotel, the Crown Plaza Times Square

Broadway and off-Broadway shows are prolific, and if our five top productions are not enough for you, close to your hotel is a ticket kiosk offering discounts for as much as 50% off of shows performing that day! Some of the finest museums in the world are in New York, including the Metropolitan Museum of Art, the Guggenheim, the American Museum of Natural History, the Museum of Modern Art, and the Lincoln Center.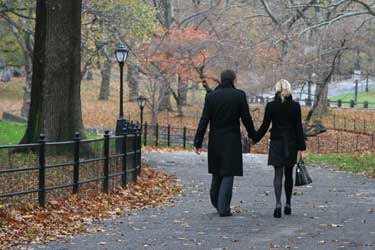 Stroll through Central Park
Are you into fine dining? Elaine's, Gallagher's, Sardi's, The View (atop the Marriott), Stage Door Deli—they're all at your disposal.
Sunday, April 26: Hotel checkout.
Morning at leisure. Your memorable stay in New York ends after checkout. (BB)