May 15: LAX-AMSTERDAM.
Fly overnight from Los Angeles to Europe. Flights not included—fare TBA when determined.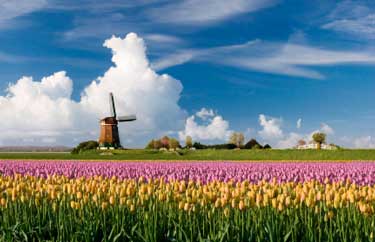 May 16: AMSTERDAM, NETHERLANDS.
Time permitting, spend time visiting the canals, cafes and shops of the capital of Holland. Board Norwegian Cruise Lines' elegant Norwegian Jade and set sail for Scotland at 6:00 p.m.
May 17: AT SEA.
Explore some of the most popular destinations in the world aboard Norwegian Jade. Take your taste buds on a culinary world tour with a wide variety of international restaurants, including Jasmine Garden, Le Bistro French Restaurant and Cagney's Steakhouse. The ship offers many bars and lounges, and the theater rounds out the nightlife with larger than life entertainment. Other amenities include a fitness center, a jogging track, a casino, an internet café, a card room, sports courts, a library, a chapel, a video arcade and much more. Two swimming pools and a tennis court are also featured on the ship.
May 18: EDINBURGH (NEWHAVEN), SCOTLAND.
7:00 a.m.-7:00 p.m. Newhaven is a district in the City of Edinburgh, Scotland, between Leith and Granton and about 2 miles north of the city center. The town boasts spectacular Georgian and Victorian architecture, including the Edinburgh castle. Walk along the Royal Mile to the Palace of Holyroodhouse to see the abbey and Queen Mary's chambers or visit St. Giles' Cathedral.
May 19: INVERGORDON, SCOTLAND.
7:00 a.m.-4:00 p.m. Known as the Highlands, this is one of the most scenic places in Europe. Visit the Inverness Castle and the Loch Ness Monster Exhibition, set between mountain landscapes and forested hills.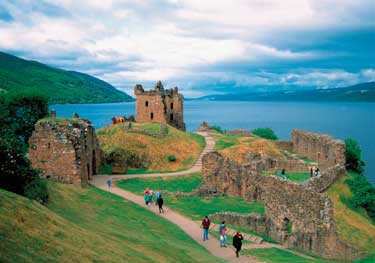 May 20: BERGEN, NORWAY.
1:00 p.m.-9:00 p.m. Norway's second-largest city, Bergen is the gateway to the country's mes- merizing fjords. Explore the wharf's vibrant district, or take a funicular railway ride to the top of the tallest peak, Mount Floyen.
May 21: ALESUND, NORWAY.
9:00 a.m.-6:00 p.m. The gateway to the Geirangerfjord, Alesund spans several islands that reach into the Atlantic Ocean. The town is known for its art nouveau architecture. Wildlife safaris transport you past seal colonies to the island of Runde, home to hundreds of thousands of puffins, shags, skuas, gannets and other sea birds during nesting season.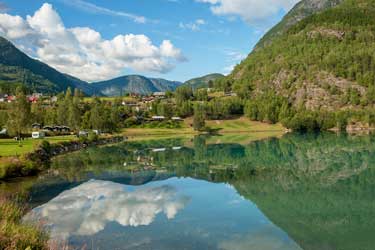 May 22: HELLESYLT AND GEIRANGER, NORWAY.
8:00 a.m.-5:00 p.m. The famous Geirangerfjord stretches between the tiny villages of Geiranger and Hellesylt, boasting waterfalls with such romantic names as "The Seven Sisters," "The Bridal Veil" and "The Suitor." All around Geiranger there is great hiking to abandoned farmsteads, waterfalls and some beautiful vista points.
May 23: AT SEA.
Enjoy the many amenities featured on board your cruise ship, the Norwegian Jade.

May 24: BELFAST, NORTHERN IRELAND.
10:00 a.m.-8:00 p.m. Belfast has something for everyone -- whether it is leisurely shopping, golfing, or visiting the renowned Titanic Museum. Visit a traditional Irish pub, such as The Rotterdam or The King's Head.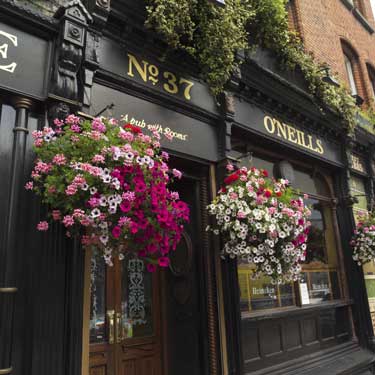 May 25 & 26: DUBLIN, IRELAND.
8:00 a.m.- This capital city is an intimate one. Tours usually feature Trinity College, the classic Georgian mansions, the 12th-century St. Patrick's Cathedral and Abbey Theatre. Your ship departs on May 26 at 4:00 a.m.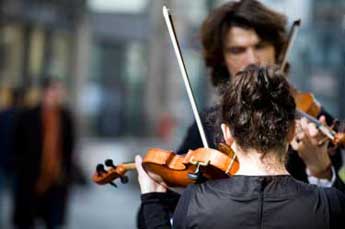 May 27: PARIS (LE HAVRE), FRANCE
7:00 a.m.-7:00 p.m. Le Havre is a gateway to Paris (city landmark tours) and Normandy (WWII landing sites), and the shorter excursions to scenic fishing village of Honfleur.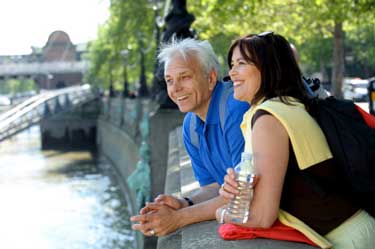 May 28: LONDON (TILBURY), ENGLAND.
8:00 a.m.-8:00 p.m. Once home to Charles Dickens, Tilbury is 30 miles west of London, where Westminster Abbey, St. Paul's Cathedral, Buckingham Palace, the Tower of London, and other famous sights await.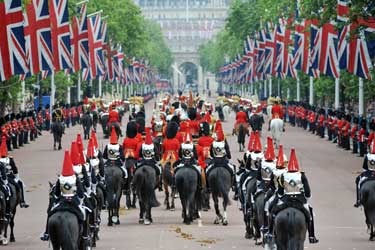 May 29: ZEEBRUGGE, BELGIUM.
8:00 a.m.-6:00 p.m.: Zeebrugge sits on the coast of the North Sea, providing the starting point for trips to Bruges, Ghent and Brussels. It is a 30-minute drive by car or a 10-minute ride by train to Bruges.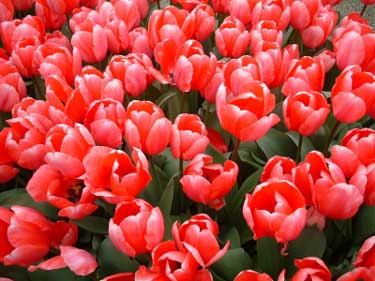 May 30: AMSTERDAM, HOLLAND.
7:00 a.m. Your memorable tour ends today when you disembark and fly back to LAX.