Extra, extra, read all about it! According to the latest World Happiness Report released in March 2017 by the United Nations, the 3 countries with the happiest people on earth are Norway, Denmark and Iceland. Discover why on this unique Voyage of the Vikings aboard MSC Cruises' spectacular Orchestra. Before summer tourists flood Europe, enjoy quality time in each country (including 2 days in Iceland) and seven fascinating ports of call, plus relaxing days at sea. Begin with two nights in Berlin, exciting capital of Germany, and end with an overnight hotel stay in wonderful, wonderful Copenhagen
May 16: DEPART LOS ANGELES.
Fly overnight to Germany. AIRFARE NOT INCLUDED--T.B.A.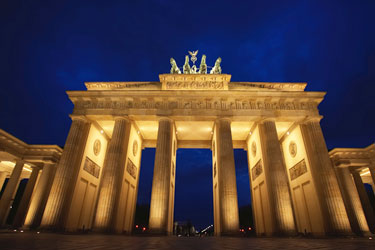 The towering Brandenburg Gate

May 17 and 18: BERLIN, GERMANY.
Welcome to the capital of united Germany! You will be met at Tegel Airport and transferred to your hotel. After freshening up, why not check out the shops and cafes along Kurfurstendamm, the city's historic boulevard? Consider also taking an illuminations tour—city monuments are lit up. The following day, Berlin is yours to explore: gaze at the Reichstag, visit any one of the many world-class art and history museums, see Checkpoint Charlie and the towering Brandenburg Gate, reopened in 1989 when the Berlin Wall came down. NOVOTEL BERLIN (or similar)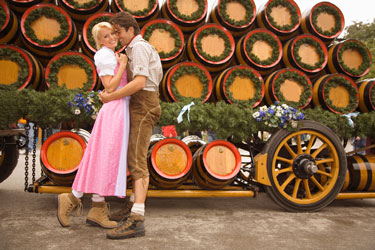 May 19: BERLIN/CRUISING.
Drive north across former East Germany to the Baltic Sea port of Warnemunde. Time permit- ting, visit the city's Alter Strom, lined with shops and fishing boats. Board your ship, MSC's Orchestra and set sail at 7:00 p.m.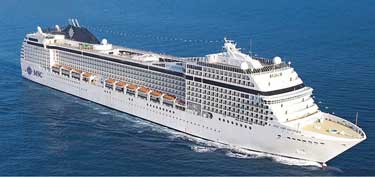 MSC's Orchestra

May 20: AT SEA.
Revel in the many features aboard your "floating hotel." Passengers can enjoy 12 decks brimming with amenities, including a tennis court, jogging track, beauty salon, theater, casino, library, art gallery and more.


May 21: BERGEN, NORWAY.
8:00 a.m.-6:00 p.m. This ancient Viking port is steeped in medieval history. The most fascinating sites here are the 12th-century Fantoft Stave Church with its rooftop dragons; Haakon's Hall, where the Norwegian kings were crowned; and Troldhaugen, the lakeside home of composer Edvard Grieg.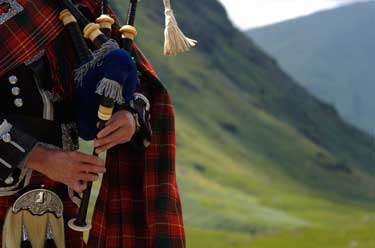 May 22: LERWICK, SHETLAND ISLANDS, SCOTLAND.
8:00 a.m.-5:00 p.m. Lerwick in the Shetland Islands is Great Britain's most northerly town. Visit the old harbor and a prehistoric site containing a Bronze Age fort.

May 23: AT SEA.
For relaxation, consider visiting the Body and Mind Spa, located on the Mandolina Deck with panoramic views, meditation area, large fitness center and Turkish bath. The start of summer in Northern Europe—paradise at sea!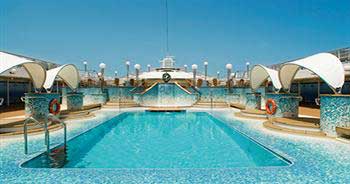 May 24: AKUREYRI, ICELAND.
With an excellent natural harbor in the Eyja fjords, Akureyri is the capital and chief port of northern Iceland. Close to the Arctic Circle and far from tourists, mingle with the natives!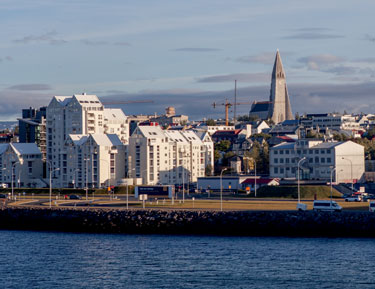 Reykjavik

May 25: REYKJAVIK 2:00 p.m.
11:00 a.m.-7:00 p.m. Reykjavik is the gateway to a jagged land of fire and ice. With its widespread lava fields, massive glaciers, deep fjords, lush lowlands and high plains, Iceland is a haven for geology and nature lovers. The city is the region's cultural and financial center. The most popular tours visit the Golden Waterfall, the Strokkur Geyser, Thingvellir National Park, and the famous Blue Lagoon, where visitors and locals alike soak in thermal waters.
May 26: DAY AT SEA.
From Italian to Chinese, you'll find just the cuisine you're looking for. And after dinner, head up on deck for movie-watching under the stars on the Orchestra's giant LED screen. Alternately, enjoy live performances and a drink with friends in one of the ship's many bars and lounges, or dance the night away in the disco.


May 27: KIRKWALL, SCOTLAND
9:00 a.m.-7:00 p.m. Just north of Scotland lay the Orkney Islands, whose capital is Kirkwall. This chain of over 70 islands offers dramatic landscapes that range from sea cliffs rearing 1,000 feet above the waves to sweeping white sand beaches and multitudes of sea birds. Divers explore the wrecks lying in the clear waters, remnants of two world wars. The Orkney Islands boast the greatest concentration of prehistoric sites in all Europe, as Vikings once ruled here, leaving in their wake such monuments as towering St. Magnus Cathedral in Kirkwall.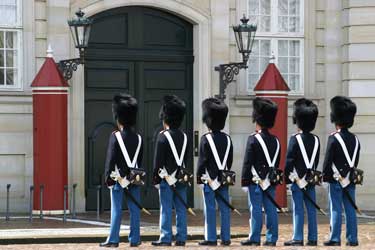 May 28: COPENHAGEN, DENMARK
8:00 a.m. Welcome to Copenhagen, the capital of Demark! Entire morning is free to tour the city or to explore independently. Following lunch, disembark the Orchestra and transfer to your hotel. After freshening up, why not stroll to Tivoli Gardens, inspiration for Disneyland? Overnight at your 4-star hotel. ADMIRAL HOTEL (or similar)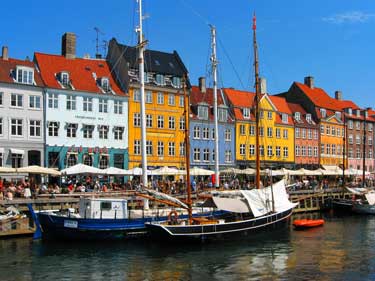 May 29: COPENHAGEN/U.S.A.
Following breakfast, transfer to the airport for your flight home, arriving at LAX the same day.